Azure Updates
Azure Spot Instance Support
We're excited to introduce Azure spot instance support!
To take advantage of these cost-effective machines, select 'Preemptible/Spot' instead of 'On Demand' when creating a new machine type on your Azure cluster. As always, any files you save to disk over the course of the run are automatically backed up to SpellFS even if the run is interrupted. If your training code is configured to use checkpoints, you can easily mount these checkpoints into a new run and finish training from there.
Learn more in the docs.
Azure Private Docker Registry Support
We've added support for Azure private registries! Now, users on Spell for Teams can pull from a private Azure Container Registry (ACR) when running their runs. Once the registry is added to a user's cluster, the docker_image flag on the spell run command can be used to initialize a run environment using an image pulled from your Docker Registry.
Learn more in the docs.
Access Tokens
Spell access tokens are long-lived user credentials designed for use for procedural clients such as running code within the Python API, or integrating Github Actions CI/CD to your model servers.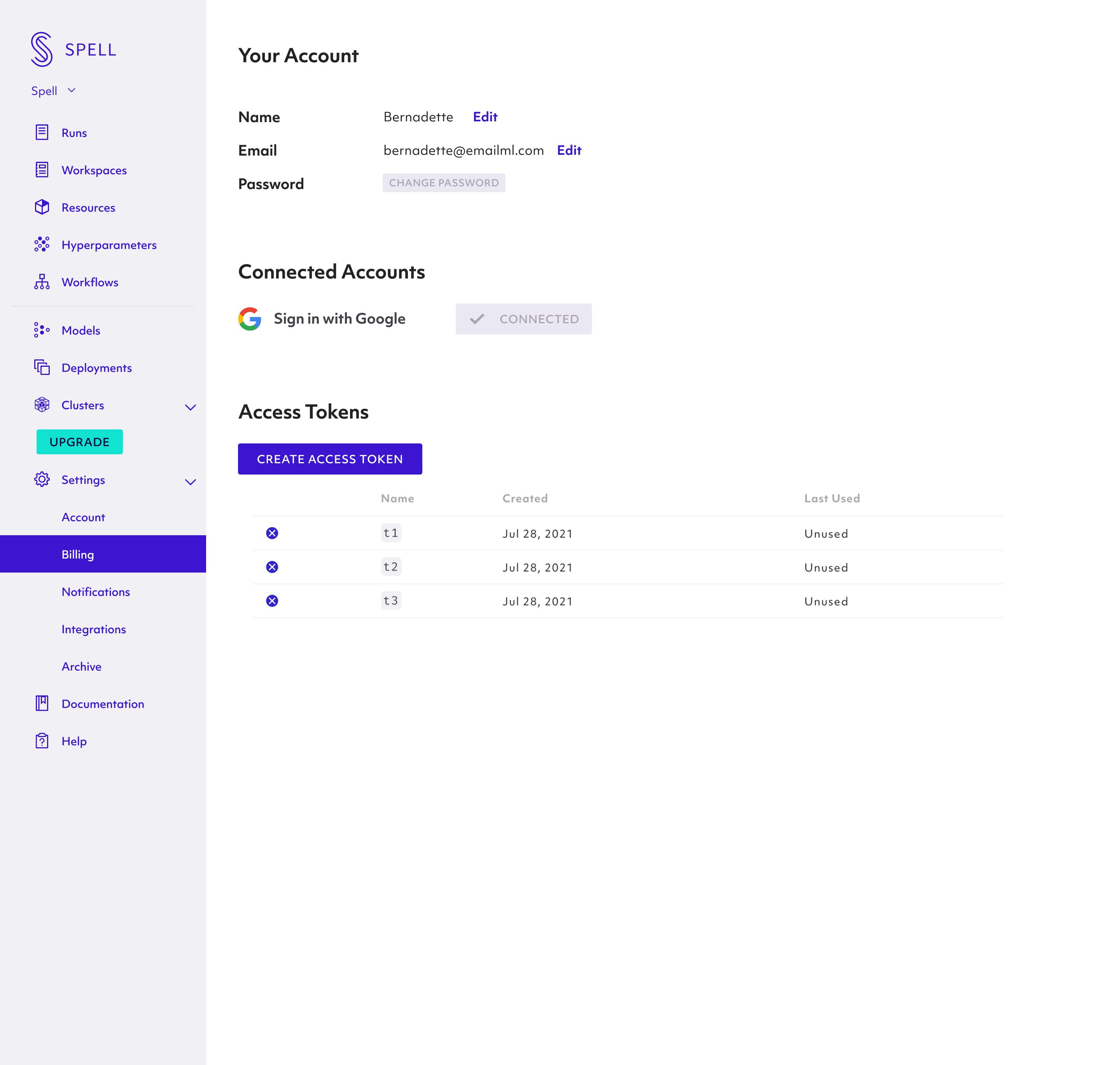 To learn more about creating and using access tokens, visit our docs.
Model Server Upgrades
We made some additional feature updates to our model server CLI, including a new server wait command (allowing the user to wait for a specific server state), additional CLI flags to specify node group use, and new subcommands for updating model server mounts.
Learn more in our CLI reference docs.
Check out our Quickstart video!