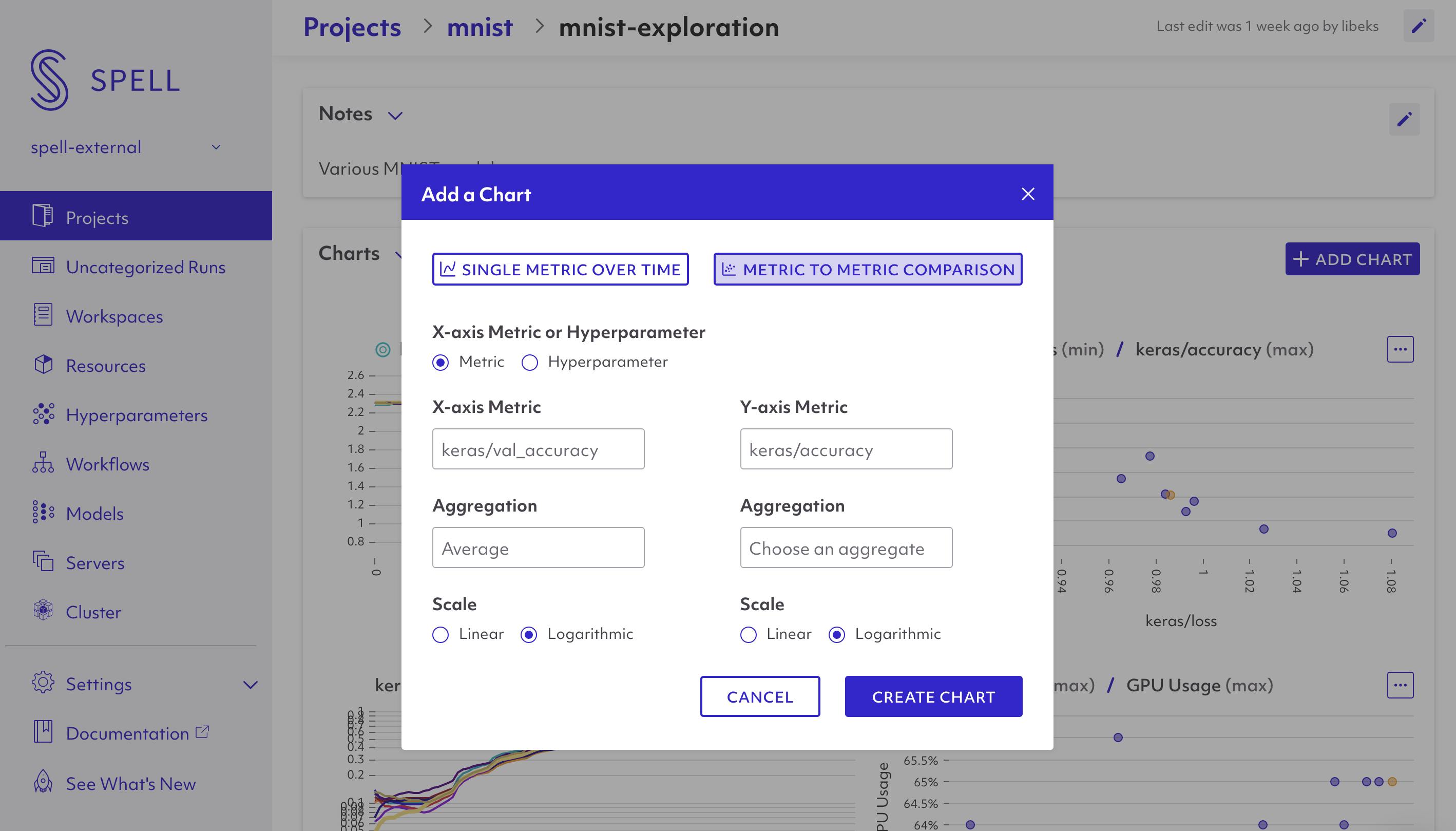 Experiments
We've launched Experiments! With 'Experiments', you can now group a specific set of runs within a project for a detailed comparison of metadata, hyperparameters, and metrics.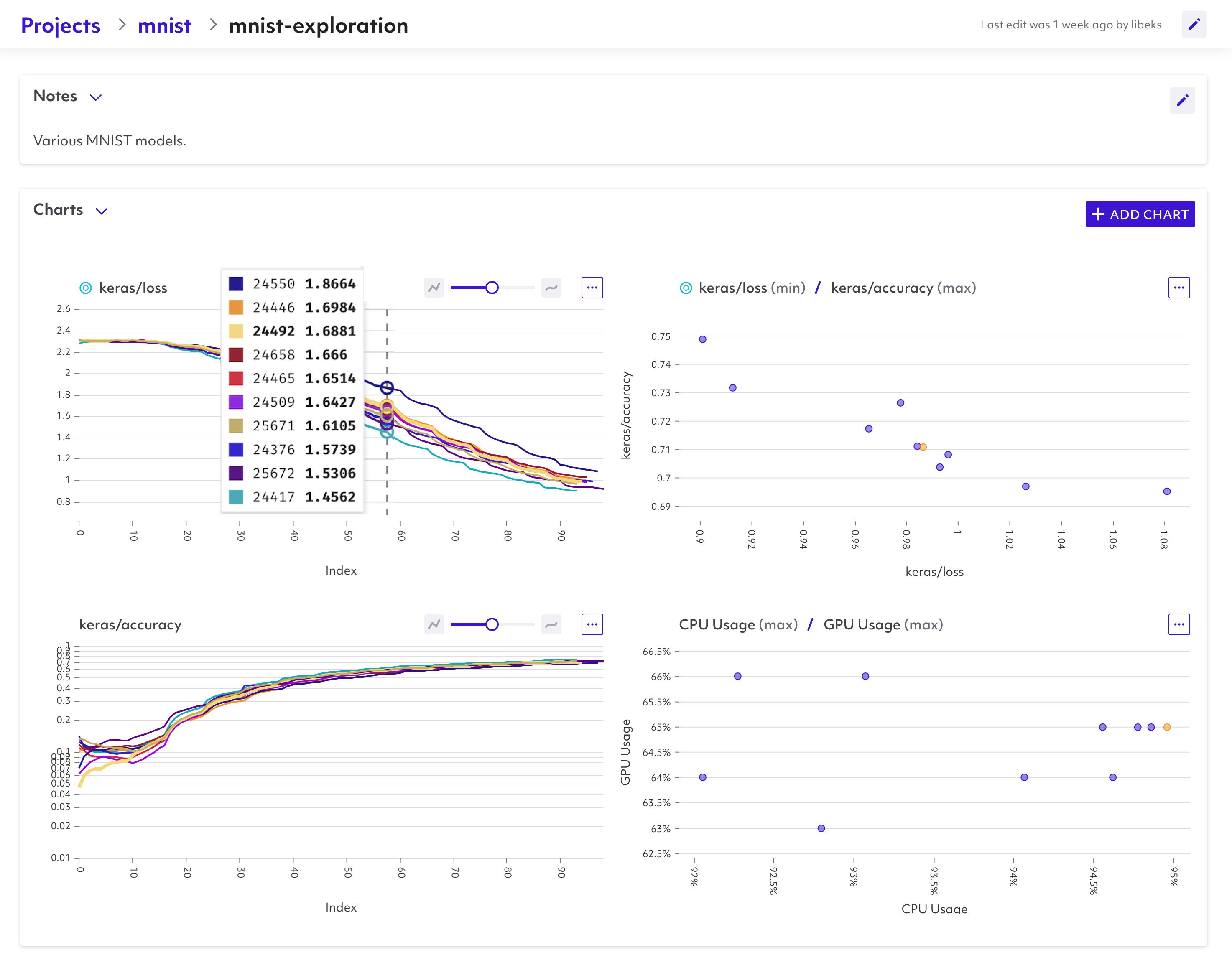 To create an Experiment, open the project tracking the runs that are relevant to your exploration. In the runs list, select a subset of runs to compare, and press on the 'Experiment' button, which will allow you to create a new experiment or add runs to an existing one.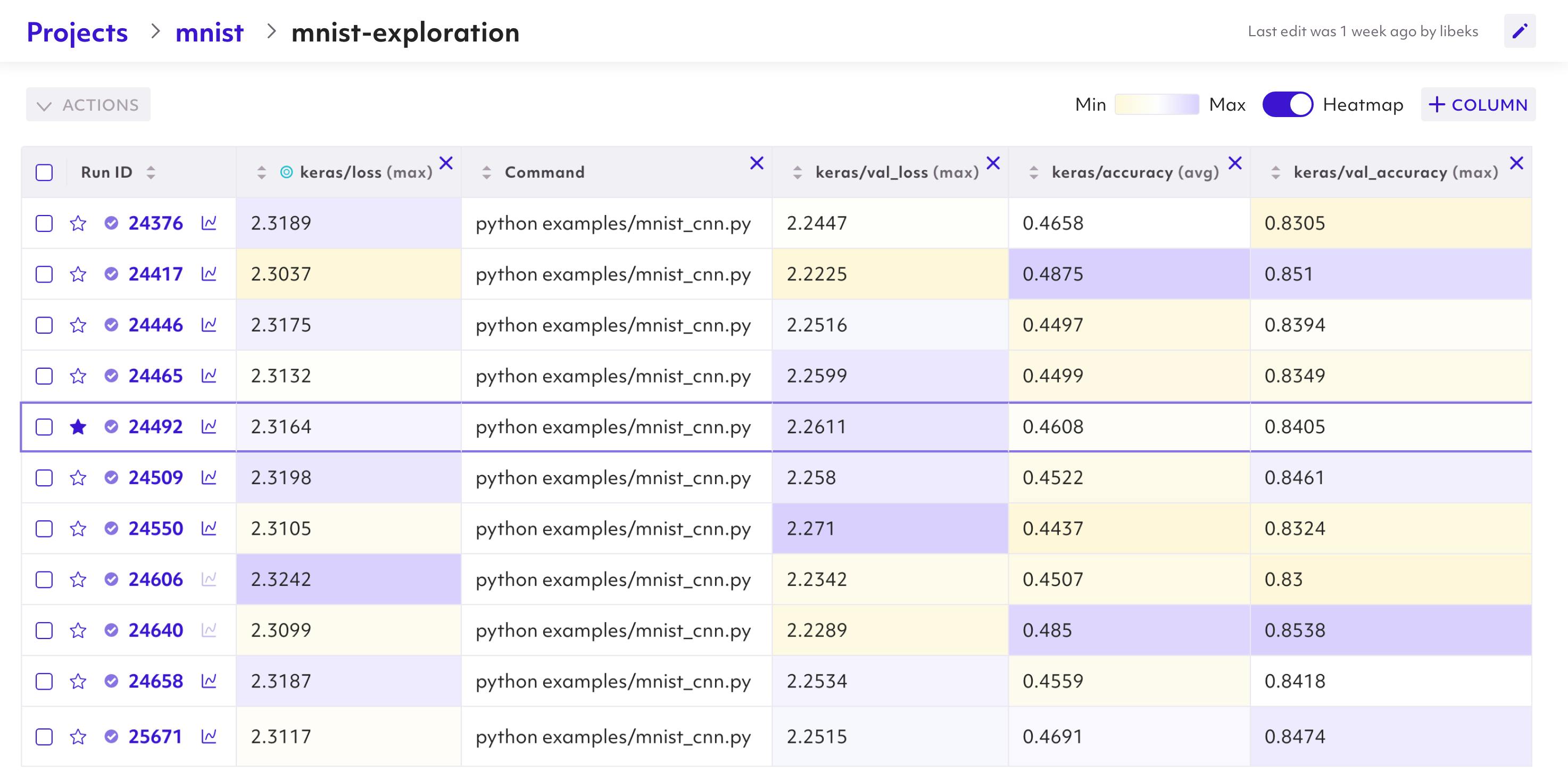 Features:
Visualize your experiments in both charts and tables for a flexible viewing
Customize a tabular view of runs and their key metrics of interest within an experiment with the metrics table
Easily share an experiment directly through the web or download results for further reporting.
Learn more in the docs.
Azure Private Docker Registry Support
We've added support for Azure private registries!
Now, users on Spell for Teams can pull from a private Azure Container Registry (ACR) when running their runs. Once the registry is added to a user's cluster, the docker_image flag on the spell run command can be used to initialize a run environment using an image pulled from your Docker Registry.
Learn more in the docs.
Azure Spot Instance Support
We're excited to introduce Azure spot instance support!
To take advantage of these cost-effective machines, select 'Preemptible/Spot' instead of 'On Demand' when creating a new machine type on your Azure cluster. As always, any files you save to disk over the course of the run are automatically backed up to SpellFS even if the run is interrupted. If your training code is configured to use checkpoints, you can easily mount these checkpoints into a new run and finish training from there.
Learn more in the docs.