New Features in July: Run Spell in Your GCP Account, GitHub Private Repo Selector, Infrastructure Scaling Improvements

Run Spell in Your GCP Account
When we launched AWS Dedicated Clusters, we already had our sights set on GCP next. This past month, we officially launched support for running Spell in your own GCP account. This means you can use Spell to manage your own dedicated GCP cluster, with support for the following features:
Runs. Run experiments using the Spell CLI or web UI.
Workspaces. Launch Jupyter Notebook and JupyterLab backed by powerful GPU (or CPU) machines in your own cluster.
SpellFS. ls, cp, mount, and link work in your own cluster (and are easier to navigate than GCP's default file system).
GitHub Private Repo Selector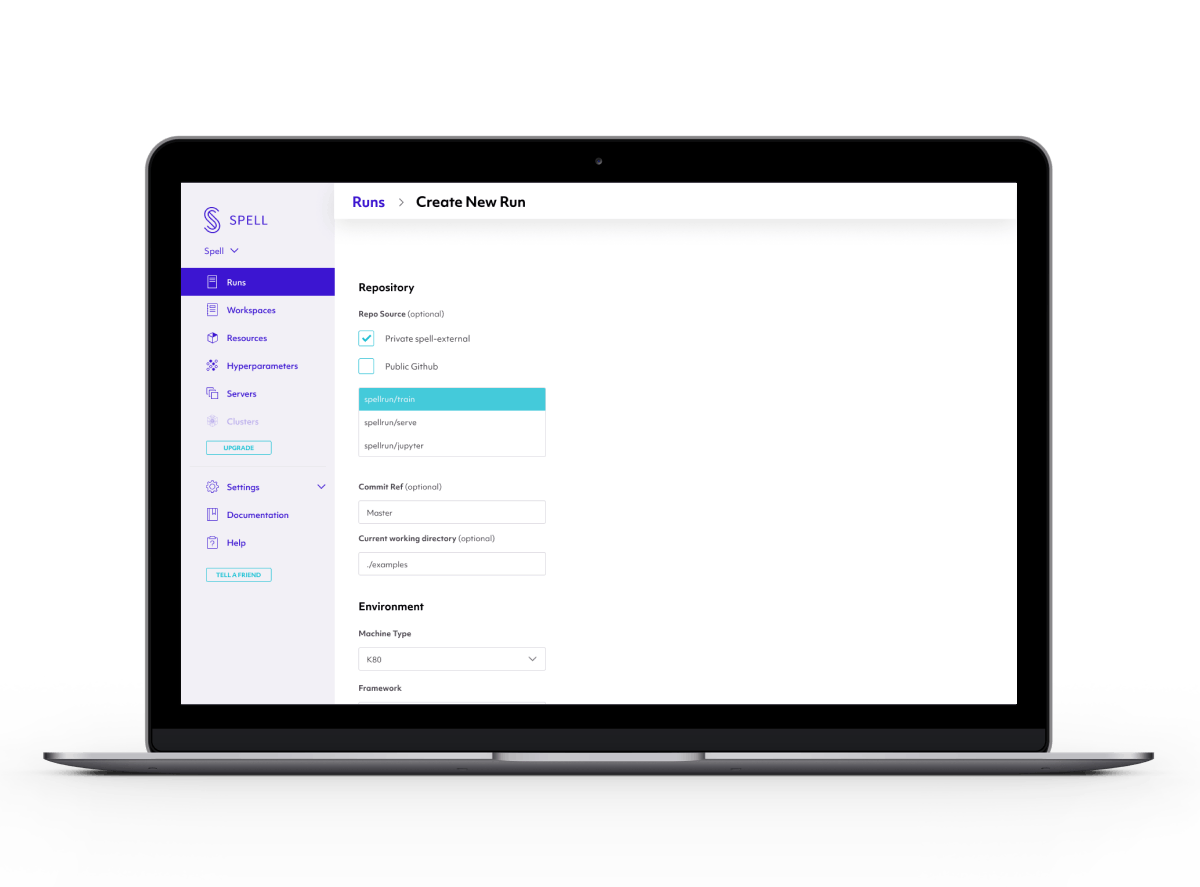 Last month, we announced our GitHub app. Now, we've made it easier than ever to select a private repo to start your run from. Use the web selector at web.spell.run/createrun, or the --github-url flag if you're launching your run from the CLI.
Infrastructure Scaling Improvements
At Spell, we pride ourselves on providing the fastest and most reliable infrastructure tools for running your machine learning workflow. To that end, we've conducted a number of infrastructure improvements that will help us support you, whether you're running 1 experiment or 100,000.
New Tutorials
We've updated our Fast Style Transfer tutorial so it's a quicker end-to-end project. Check it out on learn.spell.run.
We've also added a tutorial for hyperparameter searches using the same Fast Style Transfer library. Give it a try and let us know what you think!