New Features in September: Jupyter Updates, Upload to Private Clusters, and a New Machine Type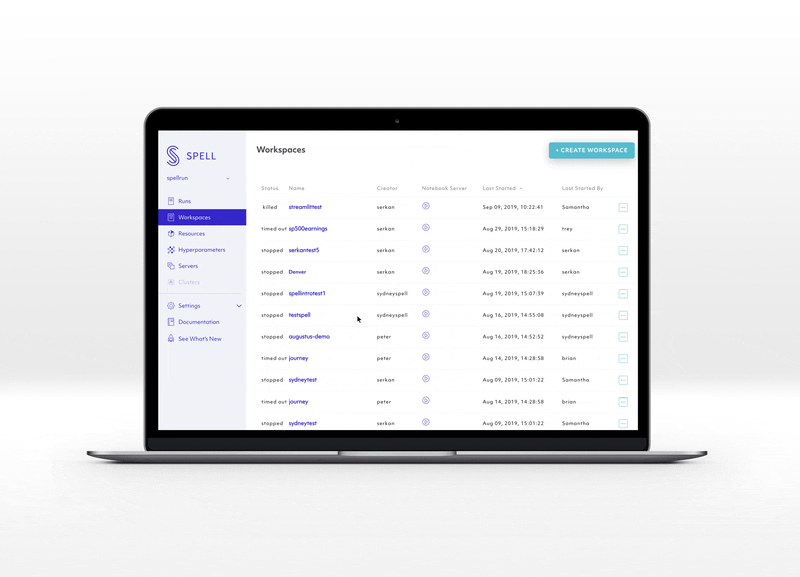 Jupyter Updates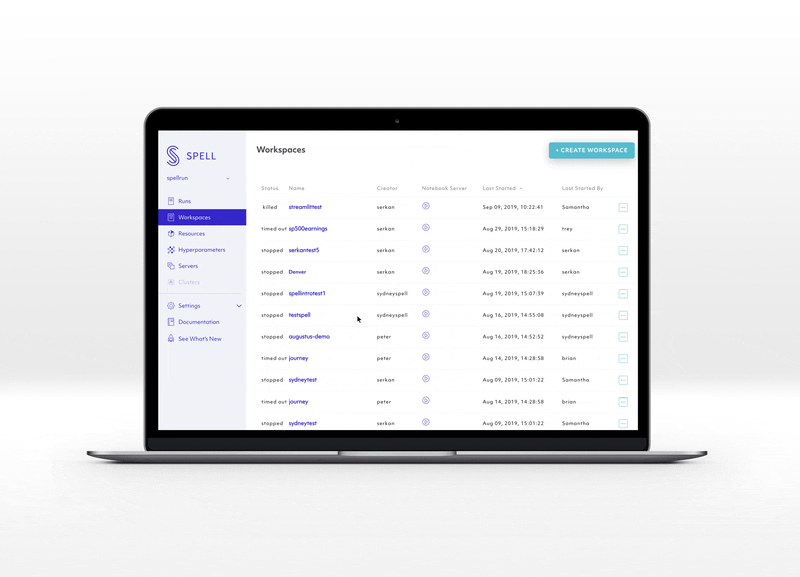 We've made a number of updates to Jupyter workspaces that make it easier for you to do your work without leaving your Jupyter workspace environment.
Tabs: Tabs make it easier to access hardware metrics, files, and mounts without going back to your workspace list page to open up the details page.
Resources: We've expanded resources to add the ability to view and download resources from your stopped workspaces.
Mount files to a running workspace: Add uploads, run outputs, public resources, and other information into your workspace without having to stop and restart.
Save files to Spell Resources: Looking to archive your model or output from your workspace? Save it directly to Spell resources. No more downloading and uploading!
Duplicate Workspace: Collaborate or iterate your coworkers' workspace by creating a duplicate.
Upload Resources to Your AWS and GCP Bucket
Utilize the Spell CLI to upload datasets to your own AWS or GCP bucket. This new feature eliminates the need to bounce between UIs to upload, ls, and cp your datasets.
V100x8-big Machine Type
Are you ready for a new machine type? We've added the V100x8-big machine type for Teams users on AWS. The V100x8-big provides 8 Tesla V100s with 32GB memory rather than the 16GB memory available on the regular V100x8.
💡 Tip of the Month
Improve your workflow with our label filtering options. Select a label and filter results with a single click. Edit filters by adding and removing labels using the dropdown.